Should Roberto Clemente's number be retired around the whole league

3

minute read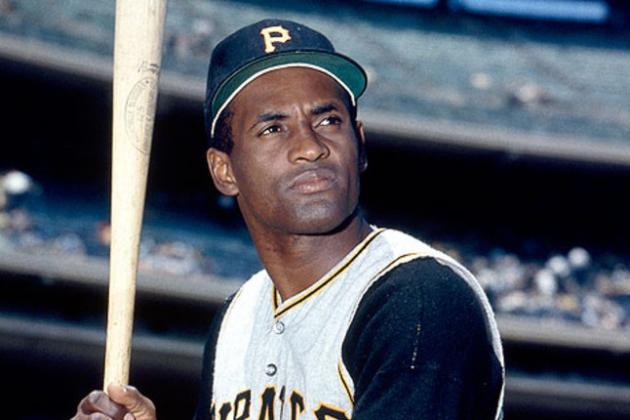 If you are a baseball fan you know the name Roberto Clemente from the die-hard baseball fans to the fan that watches one game a year, they all know the name.
Clemente was described as  quiet gentleman. He was proud of his Puerto Rican heritage and stood up for minority rights. Renowned for his humanitarian work, he died in a plane crash on December 31, 1972, on his way  to bringing much needed supplies to survivors of an earthquake in Nicaragua. The next year he was elected to the National Baseball Hall of Fame, were He became the first Latino inducted into the Hall.
Roberto Clemente began his professional baseball career just after finishing high school. He signed a deal with the Brooklyn Dodgers and played with their minor league team, the Montreal Royals, for a season. The next year he went to play for the Pittsburgh Pirates and made his major league debut in 1955.
Clemente hit  .311 in 1956, but he struggled with injuries and the language barrier early in his career. He hit his stride in 1960, batting .314 with 16 home runs and 94 RBIs to earn his first All-Star berth and help the Pirates win the World Series. The following year, he led the National League with a .351 average, slugged 23 homers and won his first of 12 consecutive Gold Glove Awards for fielding excellence. Clemente help Pittsburgh defeat the favored Baltimore Orioles in the 1971 World Series, batting .414 with two home runs.
Clemente also became the first Hispanic player to reach 3,000 career hits.
By all standards Roberto Clemente was a all-around great ball player and great person. He meets all expectations to have his number retired through-out the entire League. Roberto Clemente faced a Language barrier and faced scrutiny as a Latino player.
Clemente arrived in a time when baseball was just starting to make its way through racial integration, which makes his unprecedented success as an Latino in the MLB during the mid-twentieth century that much more valiant.  He faced almost the same backlash that the Great Jackie Robinson faced, Clemente also broke through barriers and paved the way for all future Latino baseball players to play this game we love. In closing Roberto Clemente deserves that honor to have his number retired throughout the entire league.
Follow us!