Trump to speak at the 2017 NRA-ILA Forum (4-28-2017)

3

minute read
Trump To Be First President Since Reagan to Address NRA Forum
On April 28th President Donald Trump,will speak at the 2017 NRA Forum in Atlanta, He will be the first president since Regan to speak at the  Annual NRA meetings since 1983.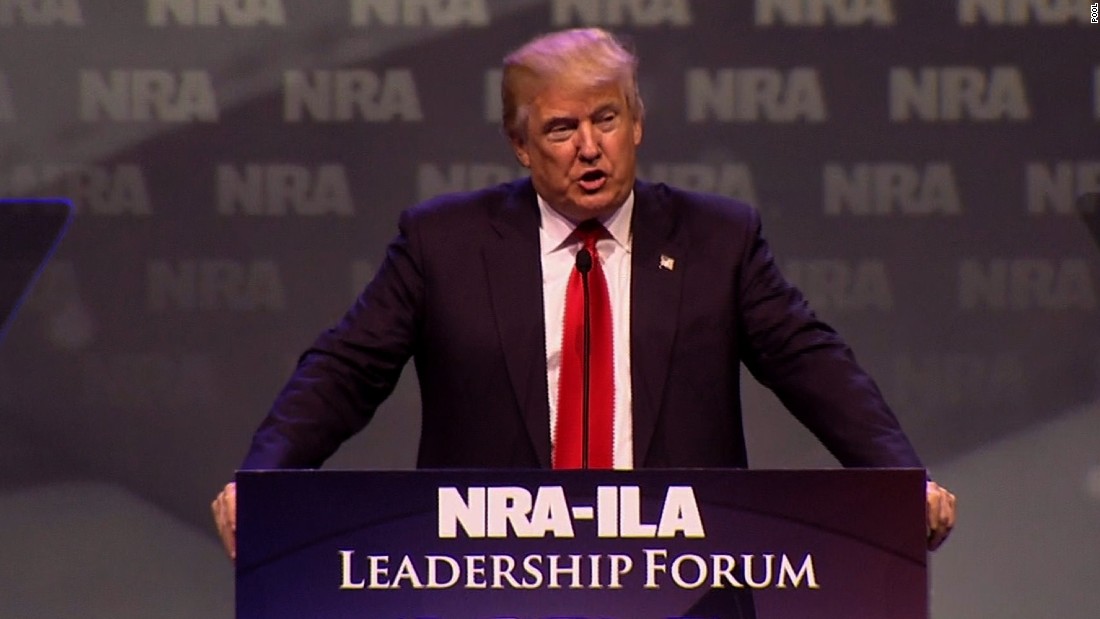 The NRA endorsed Trump on May 20, 2016, during the 2016 Annual Meetings in Louisville, Kentucky. after that, the NRA campaigned for Trump, and Trump reminded voters again and again that he would work with the NRA to save the Second Amendment if elected.The president has also been hacking away at gun restrictions, most notably signing a law eliminating an Obama administration background check requirement aimed at blocking gun sales to certain mentally ill people,Trump's speech to the NRA will occur two months to the day after he signed a repeal of Barack Obama's Social Security gun ban which would have allowed the Social Security Administration to strip beneficiaries of the Second Amendment rights without due process. The speech also comes nearly two months after his Interior Secretary, Ryan Zinke, ended an Obama-era ban against using lead ammunition on federal lands. Trump's greatest pro-Second Amendment accomplishment was nominating Neil Gorsuch to the Supreme Court and securing his confirmation. Trump had promised to use SCOTUS to save the Second Amendment from "people like Hillary Clinton," and Gorsuch is widely viewed as a fulfillment of that promise.
Several other pro-gun conservatives will speak at the NRA event, including Interior Secretary Ryan Zinke, Sheriff David Clarke, Sen. Luther Strange (R-Ala.), Col. Allen West [Ret.] and Sen. Ted Cruz (R-Texas), Gov. Rick Scott(R-FL).
But the event will not be complete without a big protest,
President Trump's attendance is  drawing vows of street protests by gun-control groups.
Shannon Watts, founder of Moms Demand Action for Gun Sense in America, said the group's "volunteers will be in Atlanta" during the NRA's annual meeting, "just as we have been showing up at town halls and in statehouses across the country to stand up for the safety of our families and communities."
"We will not be silenced," she said.
So I say go ahead we can't silence you it's your 1st  amendment right, but guess what you can't deny us our second amendment rights either. So As very pro- second amendment advocate. I strongly support President Trump in this.
So God Bless you guys and God Bless Real NSE and God Bless the USA.
---
Follow us!